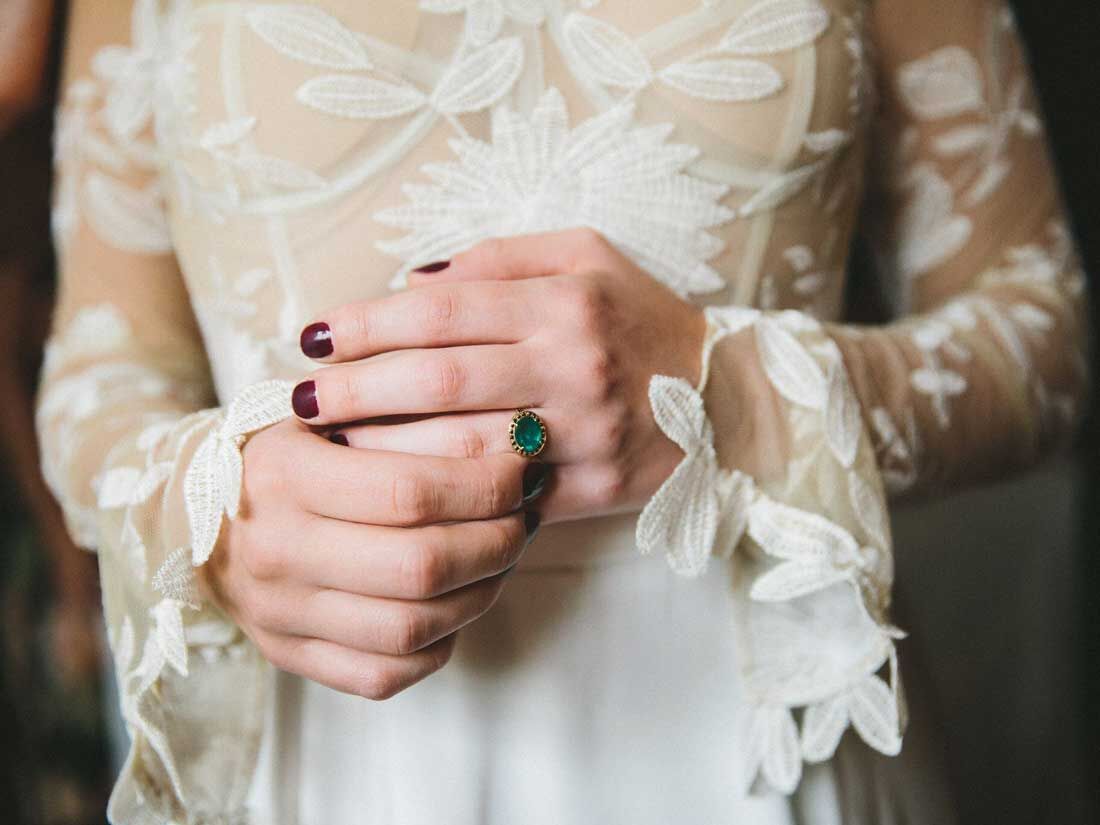 So you are thinking about popping the question but have no idea what ring to put on her finger. Do you go for the norm of a diamond? Or does your lady prefer something a little more unique? What shape does she want? Does she want a vintage engagement ring? These are all the questions I know you are listing in your head. It is an exciting yet ner wracking time picking out the perfect ring for your perfect woman. If you are looking for something a little bit more unique than the standard diamond ring, then why not try a beautiful emerald engagement ring?
Should I Choose A Natural or Lab-Grown Emerald?
Technology has moved a long way now and lab-grown gemstones are becoming a more popular choice. Natural diamonds are exquisite and many people buy these for their raw natural beauty, the rarity and the prestige that goes with it. If you are looking for something a little cheaper, with better clarity, easier maintenance and also more sustainable, then the lab-grown emerald is the best choice. This completely depends on the couple and their needs as they both make excellent engagement rings.
What Colour Emerald Is Best?
When choosing a coloured stone over a diamond, it is difficult to decide what colour you should go for. Do you want a dark green emerald or would your future wife prefer a lighter stone with a hint of blue or yellow? Well, it all depends on the buyer. The highest colour for an emerald is an emerald with slight bluish-green colours as this gives more of a regal appearance. This is also about personal preference so don't let anyone force something on you that you are not sure about.
Dark Or Light Emeralds?
The most valuable tone is a medium colour which means that it shouldn't be too light as it will look saturated on the finger or too dark as this has black in it which is less desirable due to us wanting to see a beautiful green colour.
What Cut Is Best For Emeralds?
The emerald cut is the more traditional cut for an emerald as you may have expected. Emerald rings are stunning in all shapes and sizes but other popular choices are ovals and pearl shapes. When choosing a natural diamond over lab-grown, they tend to have some inconsistencies in the cut and symmetry. Inconsistencies are not a bad thing though as they just mean that sometimes the emerald may have some flat areas on curves etc. It is just the case that the cutter has tried to keep the weight of the gem as much as possible. The great thing about lab-grown emeralds is that you can choose any size and shape as they are specifically growing and cutting it for you like a bespoke piece.
Which Metal Suits Emeralds Best?
This all depends on how you want the ring to feel. Pink and Green are not a flattering colour match so rose gold is a definite no. Yellow gold is great for bringing out the colour of the emerald so if you want it to stand out, then this is the metal you should choose. If you are looking for a less striking ring then a white gold or platinum ring will give the ring a cooler feel. Other great combinations are a mix of both white gold and yellow gold as this brings out the best of both.